Caulking your RV means dry, insect-free nights, and that's exactly what you want when you go on a trip where you'll be exposed to all kinds of elements. You could certainly pay someone to reseal your RV, but you'll get more satisfaction if you're able to finish the job yourself. Fortunately, the process is fairly simple.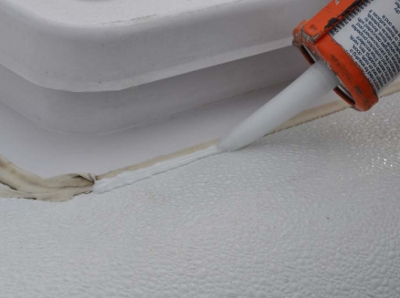 Obviously, you want to make sure that you're keeping an eye out for any gaps, even early on if you buy it new. Much of this is dependent upon how well your RV is actually made to begin with. Even the more expensive models may have overlooked specific parts of their manufacturing process, and features like your skylight or slide may start to have small leaks causing big water damage which leads to the even scarier possibility of mold.
The main consensus seems to be that you can certainly use silicone to caulk your RV, and it may even seem like a decent idea, but that silicone will likely only last you a few months. Silicone has a tendency to peel from substances like glass and aluminum, but ironically it's extremely difficult to scrape off entirely. And it won't actually stick to parts of your RV that are also made of silicon, so there's no chance to simply recaulk over what's already there (making the scraping process unfortunately necessary.)
So then what's the best thing to use? The answer seems dependent on the location you're trying to seal within the RV and it's also based on personal preferences. Some people prefer working with tacky tape (because it's faster) while others have steadier hands made for sealants like Geocel Proflex. Alan Cook, RV enthusiast and blogger, has said the multi-purpose Geocel Proflex is not only cheaper but better quality than the Geocel products made especially for RVs. After much research over consumer reports, first-hand accounts and his own experience, this product ended up being a big hit. If you see one problem area, then chances are you may see more coming soon. On average, you'll probably need between 2 and 3 tubes of caulk. This can be a little frustrating because you need to use them in full once you actually plug them into the gun. You could just go on a case by case basis, or take the opportunity now to seal everything up from ceiling to floor. Here are a couple processes that you could use.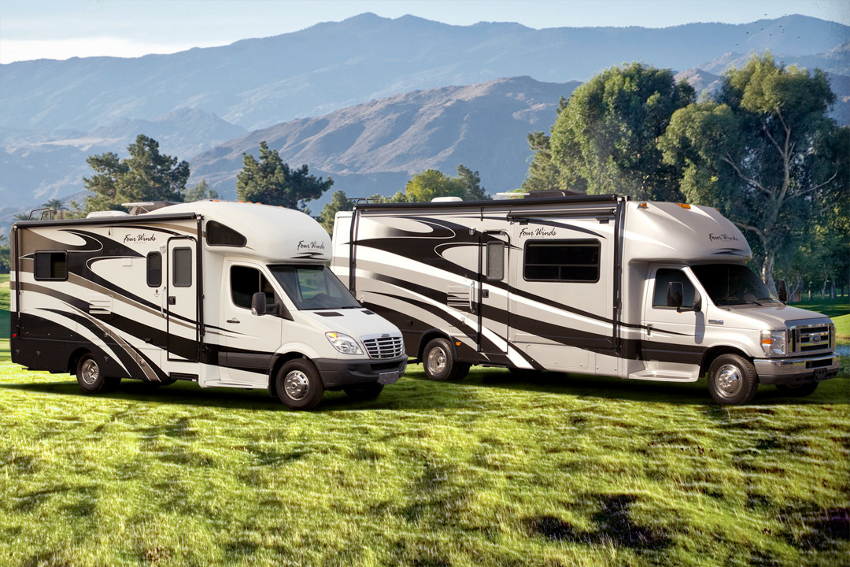 First, make sure it's not going to rain before you set out to do this. Don't overlook your window slide-outs and various vents, and ensure you know where all the caulking will take place. Take an X-ACTO knife (or similar) and get the old caulking off first (hopefully it's putty for an easier job.) Use alcohol-based cleaners to root out residue from the cracks. One technique is to take the caulking gun and run it along several feet, and then you can use one finger covered in sudsy water (keep a bucket near you while caulking) to even out your line. If you used too much or not enough, then you can either redistribute the seal to near-by parts that you haven't caulked yet or add more. It should all dry evenly in the end, even the parts that weren't applied at the same time. Try to use a gun that has a release mechanism that stops the caulk immediately as soon as the hand pressure is gone (there are guns where it will continue to come out, and you may not be ready for the excess.)
Caulking your RV is something that can easily be overlooked, especially if you find the problem halfway through your trip. If the problem is tiny enough, then you may just want to forget about it entirely until you get back. This leaves your expensive purchase wide open to permanent damage, and compromises your time on the road. It should only take you a few hours, and if you do the prep work correctly, is really not very difficult (even for people who aren't used to working with their hands.) It's also satisfying to know you've saved money and accomplished a necessary task.