1) State Lines
This app helps you keep track of the laws that tend to change from state to state. For example; this app can tell you what the statewide highway speed limit is, if cell phones are allowed while driving, if there are dog leash laws, what time zone are you entering etc. Available for iPhone and Android.
2) Free RV Campgrounds and Parking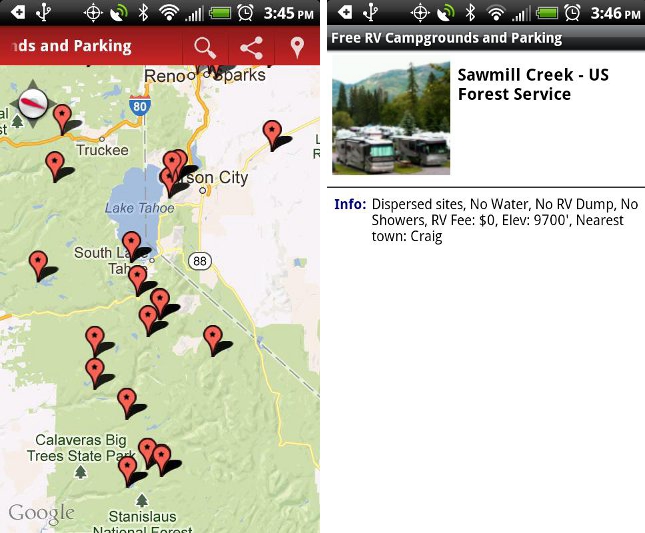 This smart phone app goes beyond just listing rest stops and officially mapped campgrounds. This app connects you to the underground network of free RV parking and camping spots. Android only.
3) GasBuddy
When you're driving all the time, gas is necessary and you want to find the lowest prices. Enter GasBuddy, free for Apple and Android, which helps you find and compare prices.
4) RV Parks
This free app works for iPhone and iPad, providing "detailed information on more than 20,000 parks." It lists the park's phone numbers, features and amenities, directions for how to get there, and powerful filter options. You can search based on aspects of parks such as pet friendliness, power, WiFi, laundry and more, and can view photos of the park as well. iPhone only.
5) Allstays
If you're an Android user, or want an app that can pinpoint campgrounds as well, then Allstays may be more your speed. It not only boasts almost 58,000 points, it can help you locate store parking lots you can crash in if necessary, as well as fun extras such as truck stops and ghost towns. It's $9.99, but for all it offers, it can be worth it. Available for iPhone and Android.
6) Farmstand
Looking for a fresh, local food experience? You want Farmstand, a free app that locates your nearest farmers market from over 8,700 listings around the world, in case you're the type of traveler that tends to cross national lines on a journey. Not only can you find markets, you can get information and photos about individual options and post your own photos if you end up shopping there. For those that don't have Apple tech, there's a website-based version.
7) National Monuments of USA
Among the most popular stops on any RV trip, national monuments highlight the American past. National Monuments of USA by Mobile Travel is designed for iPhone and iPad, and lists up-to-date info about each monument, as well as directions, nearby hotels and gas stations, restaurants and other attractions, all for 99¢.
8) AllTrails Hiking and Biking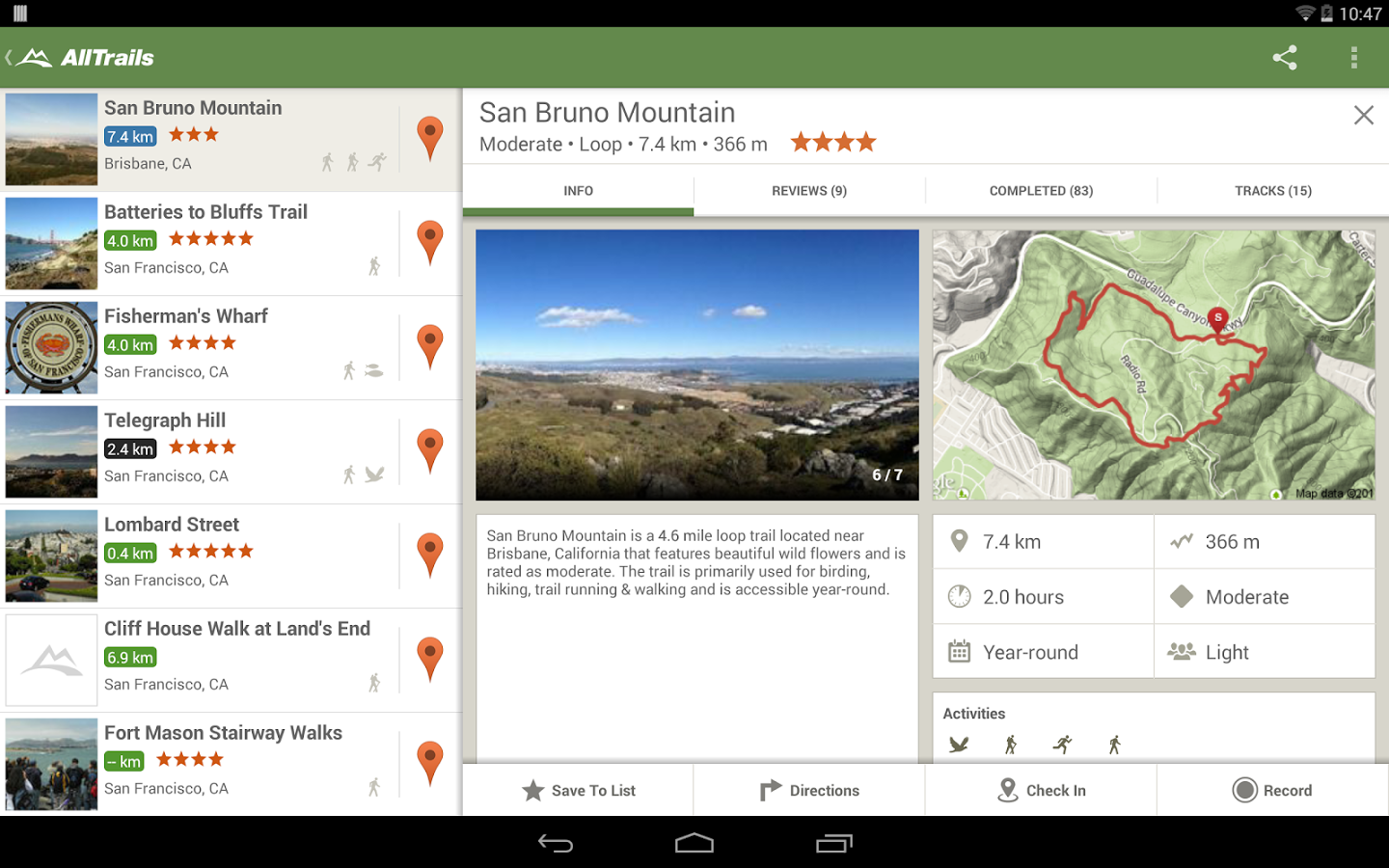 Lots of RV traveler types like to get to a place and stay for a few days, enjoying the natural scenery. If that's you, then you need AllTrails, the app that helps you locate trailheads for hiking, biking, walking and even just quick pit stop trips into the great outdoors. Available for Apple and Android, this app not only helps you find trails, you can also record your trek's using GPS as well as add your own finds. Starts at $1.
9) Sanidumps RV Dump Station Locator
Okay, so not all your apps can be fun. This one's just a necessity, because sometimes your RV isn't the only one that, you know, needs to go! Free Sanidumps for Apple and Android "has the largest up-to-date RV dump station listings found anywhere," and makes it easy for you to find locations with information about user fees, seasonality, address and GPS coordinates.
10) Roadtrippers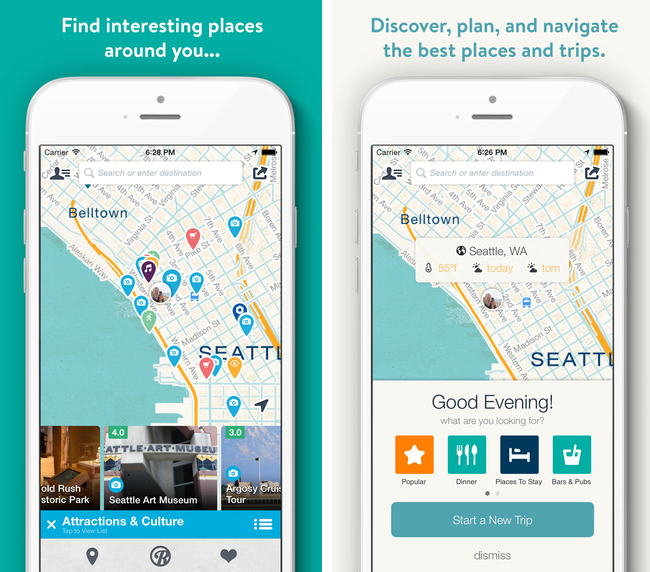 This provides a map with your selection of attractions and amenities displayed along your route.