1. Search Beneath the Waves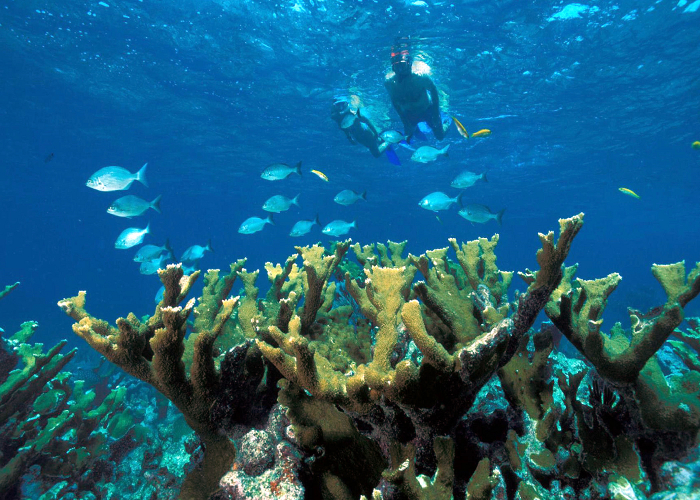 Life originated in the water, and it continues to hold a much grander variety of organisms than you can find on land. Diving into uncharted waters will invariably reward you with amazing sights of long-forgotten geography and glimpses of aquatic denizens that few have seen before. With an underwater camera on hand, you can even share your adventures with your family, friends, and social media sites - just be absolutely sure your camera can handle the water before diving into it. You can go snorkeling on your own, but if you want to go deeper, check out a list of local diving guides.
2. Jet Skis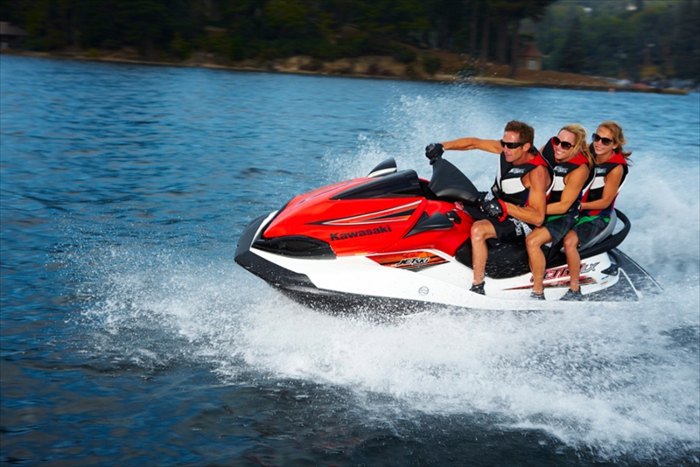 A wise man once said, "Money can't buy happiness, but it can buy a jet ski." Few experiences are as liberating as the feel of gliding across the water with just a slight topple being all that separates you from safety and being skipped like a giant rock. These motorcycles of the sea are much safer than their land-locked brethren, but they still are dangerous enough to be fun.
3. Beach Lounging
In between your water excursions, spend time basking in the rays of the glorious Florida sun. Just lay there and soak up the wonderful deluge of radiation until you feel yourself coming to a light crisp. If you want the traditional beach experience, try out Lynn Hall Memorial Park or Lover's Key State Park. You can get the local experience at one of the more clandestine locations like Bowman's Beach or Tarpon Bay. Whenever you need to drop your temperature, you can meander over to the ocean and get a refreshing dunk before repeating the lazy process throughout the day.
4. Water Jet Pack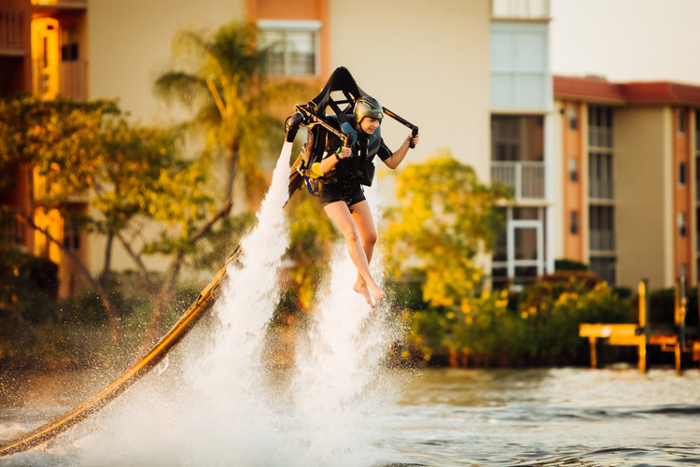 Undoubtedly the newest way to hit the water, these water-powered jet packs can keep you flying above the surface and it only takes a few minutes to learn how to use them. The packs are powered via a small vessel that tows along behind you in the water while you fly. They can be rented in Fort Myers and you'll also get the help of a qualified instructor who will get yous tarted.
5. Aquajog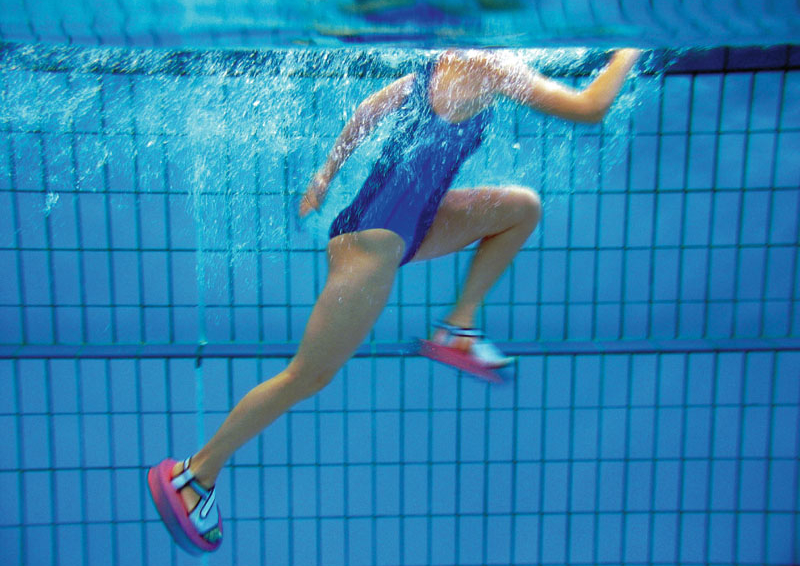 If you have an injury or disability, you can still have fun in the water. In fact, it might even be beneficial for your health! Aquajogging combines the aerobics of a good run with the reduced strain on your joints and muscles thanks to being submerged in water. You can also turn it into a sport or competition, but we'll leave how you deal with cheating swimmers up to you.
6. Rock the Boat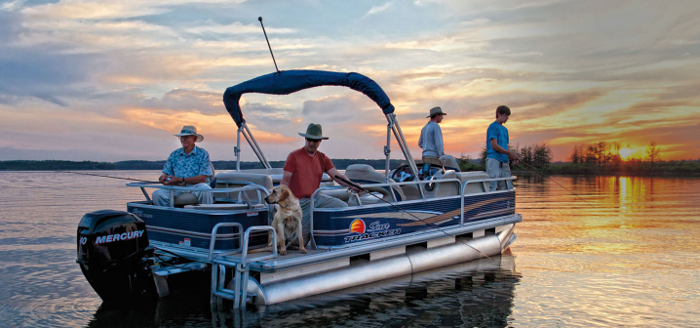 Although you can have plenty of fun staying close to land, getting behind the wheel of a boat expands the possibilities immensely. No longer trapped by the limitations of how far you can swim, now you can have a roving party on the water! Depending on the type of boat, you can also put it to use for some of the activities listed elsewhere.
7 and 8: Fight Boredom with Boarding
There are two major branches of fun to be had with water and boards, none having anything to do with acquiring information.
The first is skiing, a traditional water sport that has evolved into several different specialties. A few minutes of practice are all you need to start flipping and twisting through the wake of a high-powered speedboat. Next there's surfing, another traditional water sport that pits man and board against the waves of the ocean. Catching the best waves will depend on the time and the weather, so try to plan your adventure ahead of time.
Either one can be an immense amount of fun, and there are tons of rental facilities along the beach just waiting for you.
9. Rise Above with Parasailing
Merge the sea and the sky with a parasailing adventure from one of the multiple businesses down Estero Boulevard. The open waters, a fast boat, and a healthy dose of courage are all you need to soar above the waves. Fort Myers has several parasailing companies that can get you up in the air.
10. Enjoy Some Fishing
Fishing is a relaxing activity that has the added benefit of putting delicious food on your plate. If you'd rather skip ahead to the eating portion of the event, Fort Myers is packed with amazing seafood restaurants offering fresh, local ingredients. If you'd rather not get out the pole and hook, locales like Cayo Costa State Park are packed with shells that make for great collectibles without the hassle of cleaning fish.
11. Just Keep Swimming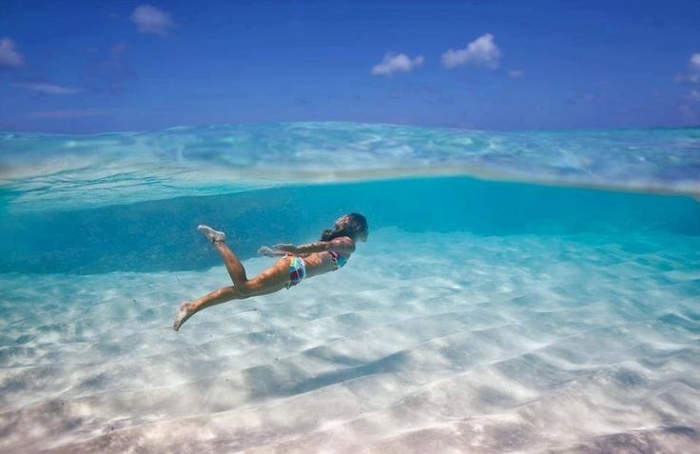 Grab a few balls, foam sticks, squirt guns, and your loved ones, and we guarantee that you'll find a way to keep yourselves entertained. Fort Myers and her surrounding waters are waiting to welcome you into the family.