Crates and Cages
These crates and cages run the full range from off-the-shelf to built-from-scratch. A few of these modifications actually look quite beautiful. The first cage below was made from scratch and can also double as a table surface. We love the inlayed woodwork here as well.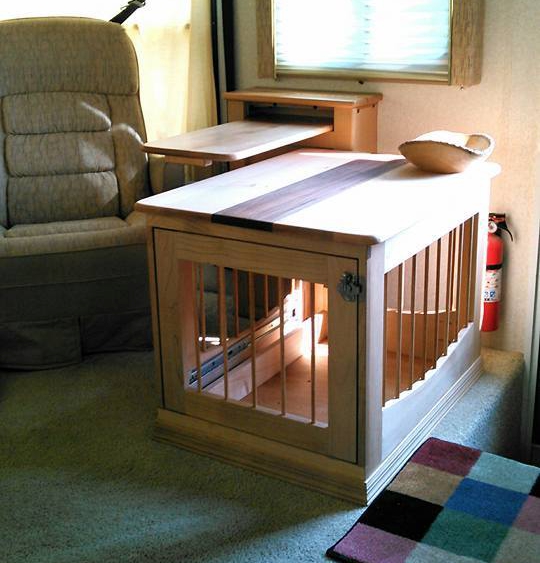 This Mercedes Sprinter Van below was customized for the traveling owners as well as the two Chow Chow show dogs. The cages are complete with their own ventalation systems and removable floor liners that allow for easy cleaning.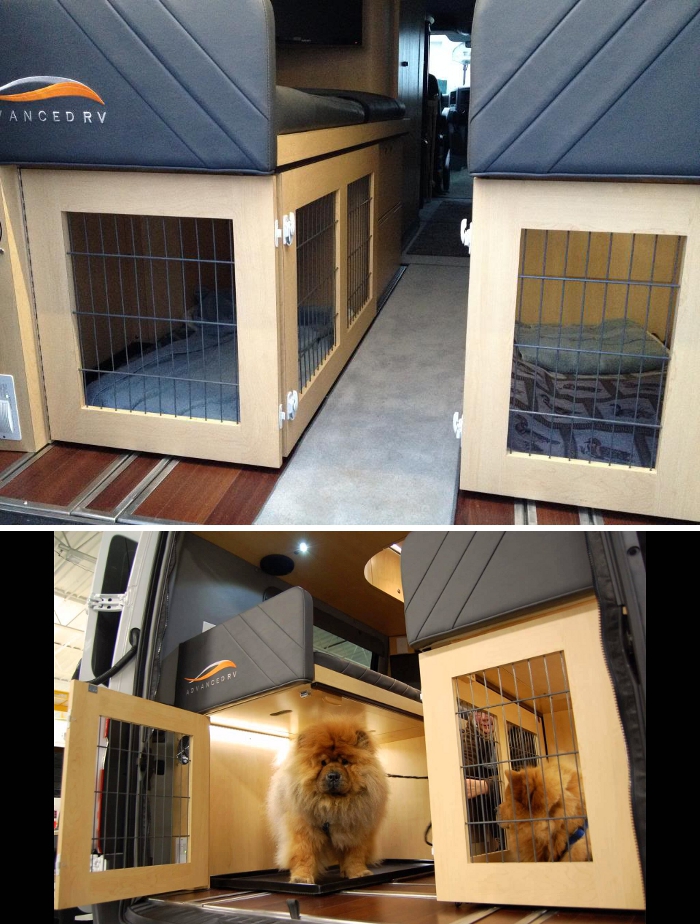 Here is another series of RV pet cage modifications. They aren't just practical... they actually help to clean up and add some organization to the appearance of the inside of your motorhome. The cages built into the seat bottoms are our favorite here.
You can also use a hanging cage to expand your cat's world and give them some of their own space away from all of the humans.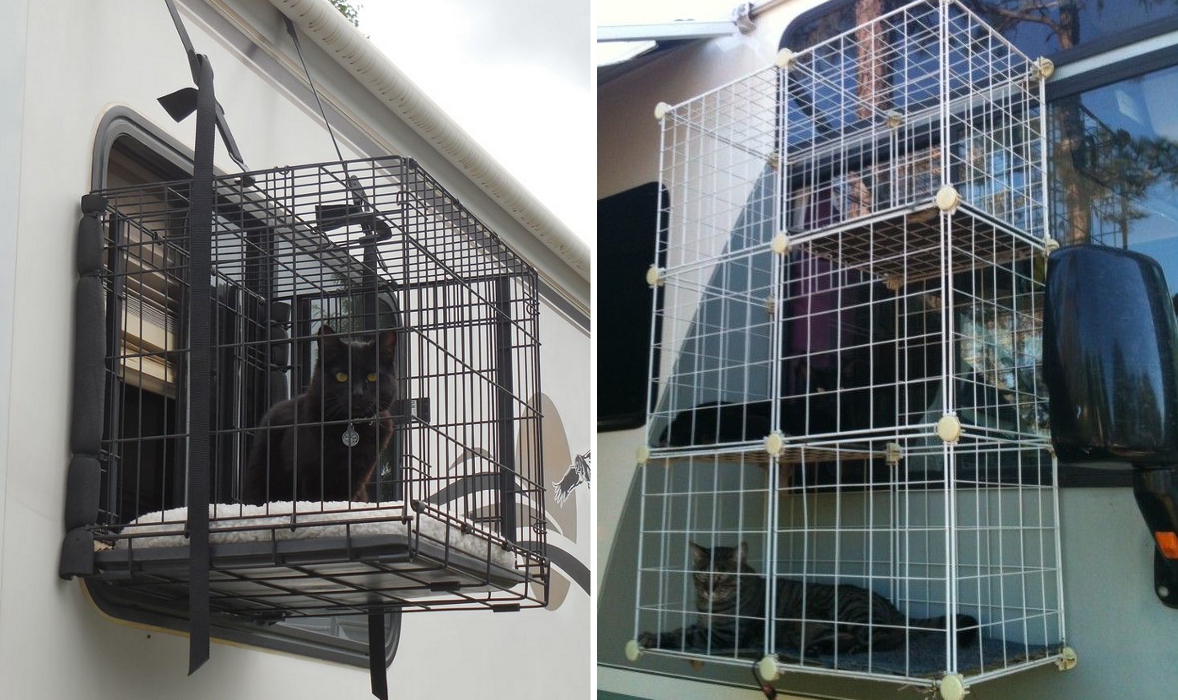 Litter Boxes
There are some great ideas here that can help you contain the cat litter and keep the smell away from you. These first two ideas are probably the most effective at preventing your cat from tracking litter out of the area. Below you can see that the owner cut through the paneling to create a doorway into the cargo area. Just add a store-bought cat door and your setup will be complete.

Here you can see that a motorhome owner completely removed the seating around their table in order to get the litter box into place. This creates a whole area that your cat can call their own if they want to take a cat nap.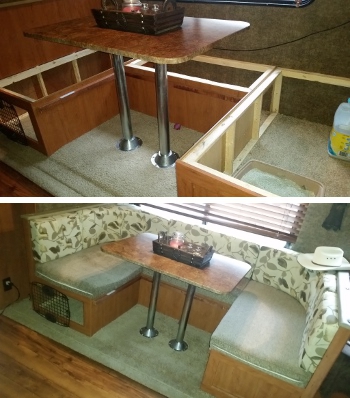 Dog and Cat Doors
Once you have arrived at your destination it is time to relax and let your hair down. This includes letting your pet take some liberties on occassion. Here are a few dog and cat doors that motorhome owners have installed. The first one below even has a doggie porch with a ramp.
This one had a step installed so that the owner's cat could use this hatch opening as a door.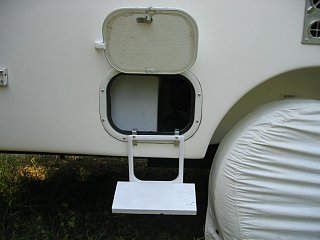 The two modified RVs below go a step further. These owners have designated the rear cargo areas of their motorhomes for their dogs. One has a door that leads from the interior to the kennel area. The other has a door that leads from the outside to the kennel area.