Cypress Trail has something fun to do on-site for every member of the family.
The guests that come to visit us know that once they arrive, there is always something at Cypress Trail to do. If you want to soak up some sun or spend some time cooling off in the pool, our aquatics center offers a lap pool, bubbly hot tub, and even a small side pool great for hanging out or just doing water aerobics. Hop on a paddle boat and tour one of the two lakes on the property or watch the sunset from the pier. If you enjoy sports and recreation, we even have bocce courts, tennis and pickleball courts, shaded shuffleboard courts, and a billiard room with two pool tables. The clubhouse gives our guests 12,000 square feet to hang out when the weather is dreary, offering tables for playing chess, bridge, or cards, a full fitness center, and even quiet spaces where you can unwind with a good book.
Cypress Trail in Fort Myers is within reach of other Florida attractions.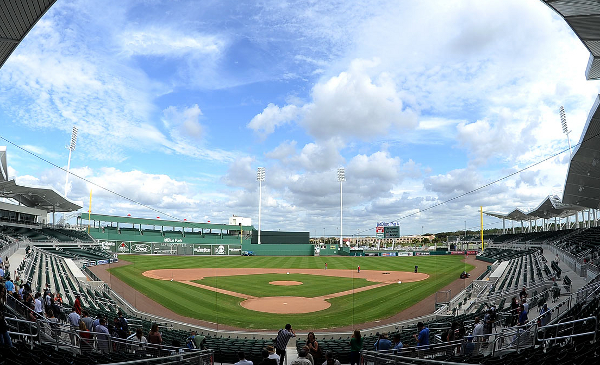 Cypress Trail is located in one of Florida's top traveler destinations, Fort Myers. So if you are looking for picturesque beaches and enticing natural semi-tropical areas to explore, this is the place to park your RV for sure. However, this location is within close enough proximity to many other Floridian attractions to make it ideal. For example, if you want to see the city sights, a drive over to Fort Lauderdale or Miami are perfectly doable in a day's time.
The Southwest Florida International Airport is about 20 minutes by car down the road. Even Disney World, Universal Studios, and Sea World are all easily accessible destinations. If you love baseball, the JetBlue Park at Fenway South is just on the outskirts of Fort Myers. You can even take an express boat from Fort Myers to the Florida Keys if you're looking for a quick sea exploration adventure. Guests who spend their time here at Cypress Trail are in the prime position to take advantage of many of Florida's attractions.
We welcome your four-legged family members at Cypress Trail RV Resort.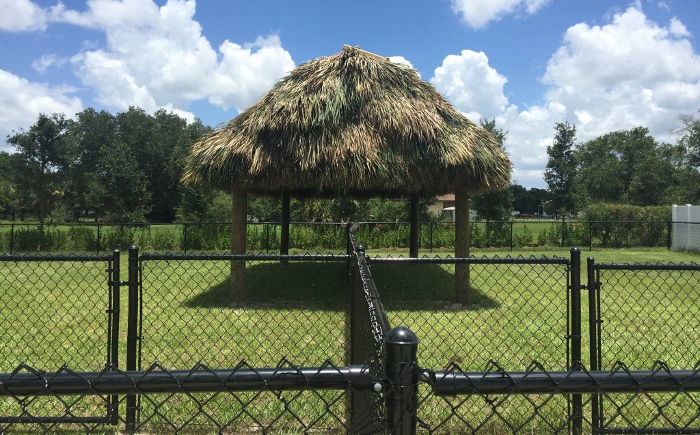 Not every RV park welcomes pets on the premises, and, if they do, they may have strict regulations about keeping your pooch contained to your area at all times. Here at Cypress Trail, however, we welcome your four-legged family members and want them to stay comfortable while they are with us as well. There is ample space to walk your dogs and allow them to run and play. Plus, we have an actual on-site dog park with a wading pool, drinking fountains, and a tiki hut where you can sit back and relax while your pooch gets some exercise and has some fun.
At Cypress Trail, we strive to offer a top-notch RV experience.

When you arrive at Cypress Trail for the first time, we want to ensure that you feel welcomed and invited into the serene atmosphere. You will find our grounds to be well manicured, the lot spaces amply sized, and our amenities to be well kept. We try to think of the things you may forget, like offering on-site storage trailers if needed and friendly advice about local attractions, whether it is finding a more private beach in Fort Myers or the best route to take to get to that great restaurant.
Those RV owners that stop in and stay with us at Cypress Trail RV Resort in Fort Myers often find they love the place so much, they want a more permanent setup. Therefore, some take advantage of the on-site lots we have for sale. We are confident you will enjoy your stay with us. If you would like to know more about what Cypress Trail has to offer, contact one of our helpful staff members for assistance.