#1: Bailey-Matthews Shell Museum | Website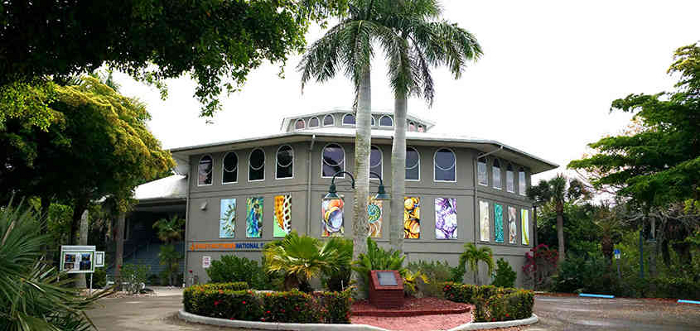 What says Florida better than shells? A museum that is full of them! You can't beat this location in Sanibel Island for everything that comes from the sea. The Bailey-Matthews Shell Museum is a treat for both kids and adults alike. Open daily from 10am to 5 pm, with admission rates ranging from $6-13, this is an affordable medium trip for the whole family.
#2: Southwest Florida Military Museum | Website
Take a step back in history to learn all about what the military has done for the country. This is a historical learning experience not to be missed. The Southwest Florida Military Museum is meant to "honor, preserve, and educate" its patrons. Located in Cape Coral, this educational place has hours everyday from 10 am to 5pm, except on Sundays when they are closed. It's also free to the public, but they do take donations and sponsorships.
#3: Imaginarium Science Center | Website
Located in Fort Myers, Florida very close to the Cypress Trail RV Resort, is this hands on museum for science fans. If you aren't a science aficionado, just spend a couple hours in this highly entertaining place to be enlightened about all the many wonders of the world, including exhibits on animals, dinosaurs, and the "science of motion." The Imaginarium Science Center is open Tuesday through Sunday, 10 am to 5 pm. Admission varies from $8-12, depending on how many of the over 60 exhibits you want to see.
#4: Boca Raton Children's Museum | Website
Obviously this is a museum geared towards children, but if you have little ones this is a terrific way to spend a few hours. At the Boca Raton Children's Museum, they will delight in the oldest children's museum in the state. Open Tuesday through Saturday from 10 am to 5 pm, with free admission, but feel free to make a donation because it helps to fund future exhibits.
#5: The Dali Museum | Website
A whole museum devoted to the unique works of Salvador Dali? Absolutely! The Dali Museum located in St. Petersburg, Florida is a Dali lover's dream. Tickets range from $10-24 depending on your age. Open daily from 10 am to 5:30 pm, with later hours until 8:00 pm on Thursdays gives your group plenty of time to see his works in the over 20,000 square feet of modern museum space.
#6: Young At Art Museum | Website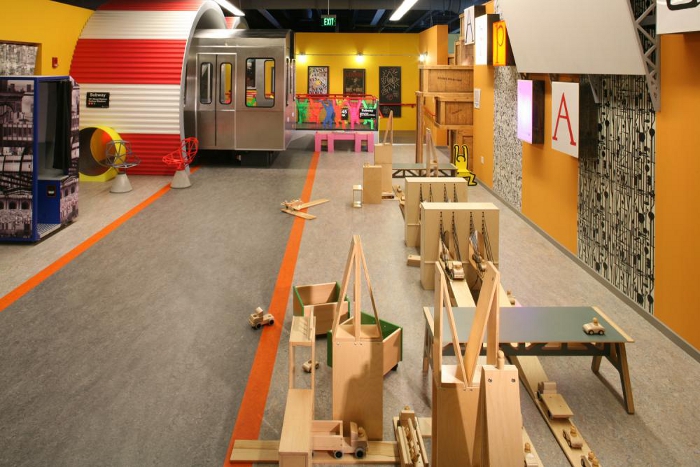 This isn't your ordinary art museum. Young At Art Museum is over 55,000 square feet of interactive art space in Davie, Florida. They routinely change up exhibits so every time you go it's fresh and new.
#7: MOCA Jacksonville | Website
If you don't know what "MOCA" means, it's "museum of contemporary art." This one is in Jacksonville with a wide variety of rotating and permanent exhibits is a worthy visit for art lovers. If you get hungry while you are there stop by the NOLA MOCA Restaurant which is one of Jacksonville's most popular destinations.
#8: St. Augustine Pirate and Treasure Museum | Website
Ahoy matey! The St. Augustine Pirate and Treasure Museum is the place to go to explore all your best "Pirates of the Caribbean" fantasies. Open daily from 10 am to 7 pm, this is buccaneer fun for anyone! There is even a treasure shop to take home some pirate's booty. This is a can't miss oddball museum that is a total blast to attend.
#9: Pioneer Florida Museum and Village | Website
In Dade City, Florida is where this museum is located. The Pioneer Florida Museum and Village is all about preserving this sunny state's history in a fun and accessible way. This is open Tuesday through Saturday, 10 am to 5 pm, with rates varying from $4 to $8. This is an affordable trip into the past to see sites like their "Cane Syrup Mills" and "Old Lacoochee School."
#10: Wolf's Museum of Mystery | Website
A true oddity in St. Augustine, Florida is the Wolf's Museum of Mystery. This is unlike any museum you've ever been to before. So if you are game for seeing an "Alien Mortuary", "Mermaid Lair", or "Lizzie Borden's Boudoir" this is absolutely the museum for you. Tickets are only $5, but this museum is strictly for adults or older teens.