Oru Folding Kayak | Buy Here
These folding Kayaks from Oru fold up much like the oragami that inspired their design. Aquatic recreation has never been this close to you while on the road. You can store these easily below your RV, and you can even bring enough of these for the entire family without taking up all of your space.

WineTanium Unbreakable Stemless 18 oz Wine Glasses | Buy Here
Get rid of the stem and you now have a wineglass that is nearly unbreakable and takes up much less space. Take a few of these with you on the road to enjoy your wine's flavor profile to the fullest.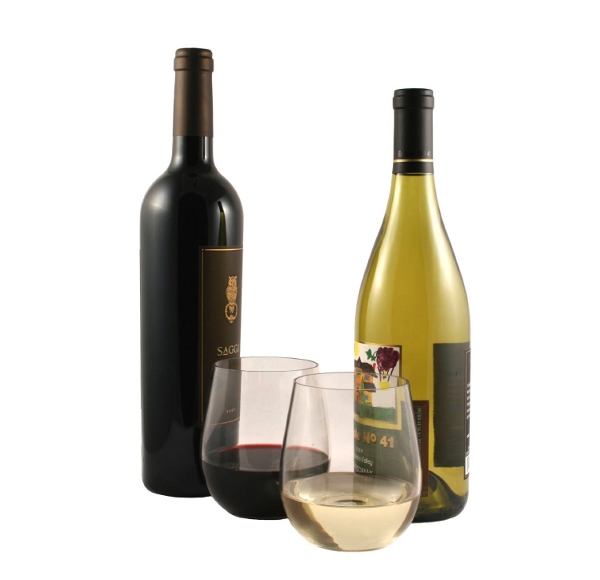 Panda Portable Washing Machine | Buy Here
Don't get stuck out on the road without clean underwear. This tiny washing machine has enough capacity to wash 5.5 lbs of clothing and it stands less than 2 feet tall. Its small size allows it to be stowed away easily while you are traveling.
An Under-Cabinet Knife Drawer | Buy Here
Would you notice if your cabinets hung down an extra inch? The space hanging below your cabinets is prime territory for crafty space-saving ideas and this pull-out knife drawer shows you exacty what we mean. This one will cost you $55.
Storage Bedroom Headboard | Buy Here
Here is another under-utilized space that you can use to store items, and use of these storage headboards isn't limited to your motorhome either. These are popular items for anyone who lives in a cramped space that lacks storage.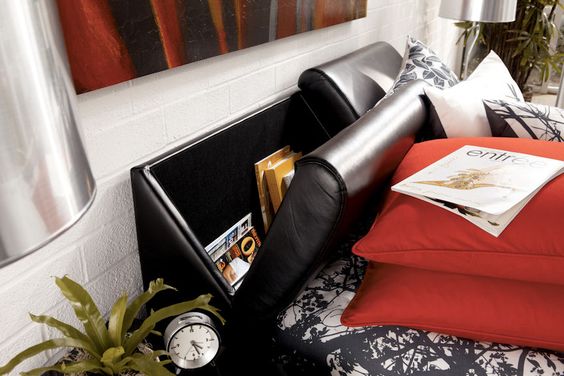 Shoe Storage Ottoman | Buy Here
This creative hiding space can fit up to 5 pairs of shoes. This one can be purchased on sale right now for about $170 at Overstock.com.
Collapsible Kettle | Buy Here
Every motorhome should have one of these inside of it. The design of this kettle changes it from a cluncky piece of metal that takes up space in your cupboards, to an easily stored vessel that is capable of violently vaporizing any H2O molecules that come across its path.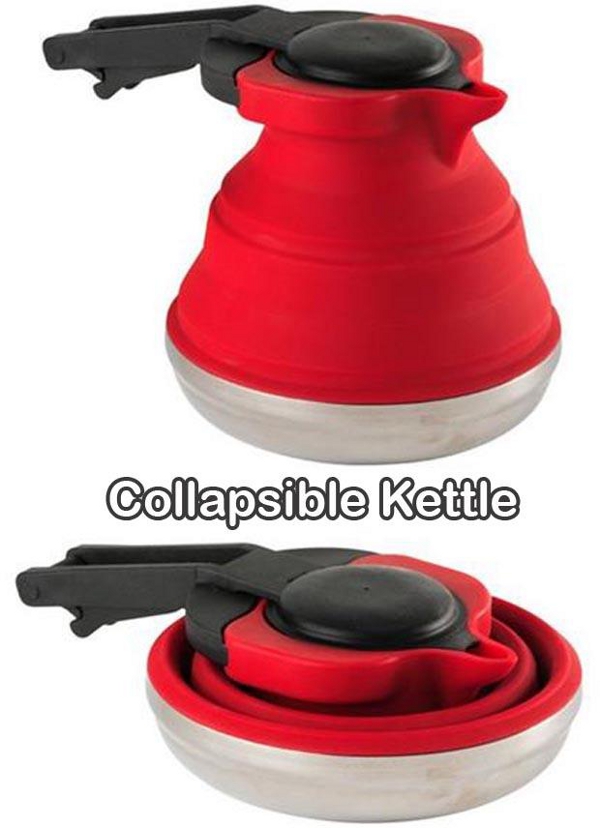 Over The Sink Cutting Board | Buy Here
When meal prep time comes around, the kitchen area tends to get a little bit tight. Don't let anyone miss out on the fun just because there is no place for them to stand at the counter. Put 'em to work at their new station.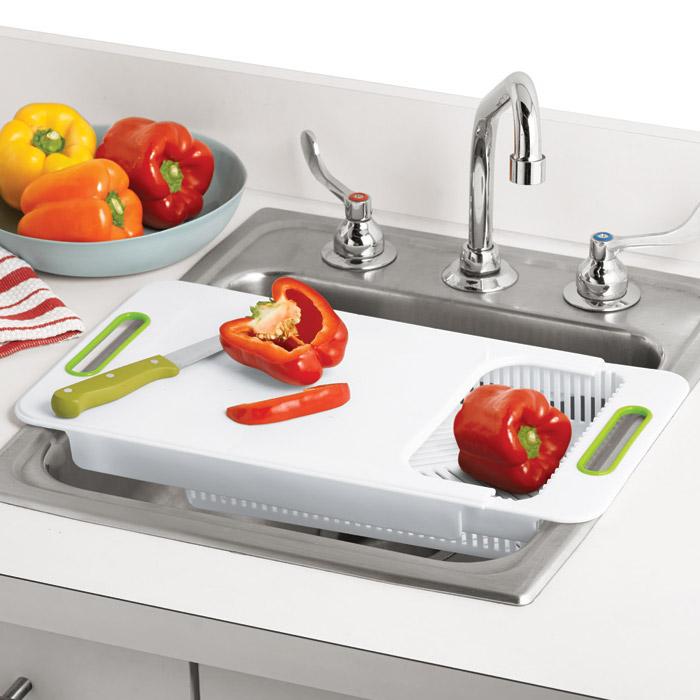 Collapsible Cheese Grater | Buy Here
This foldable cheese grater takes up about 1/4 of the space that a full size cheese grater would take up.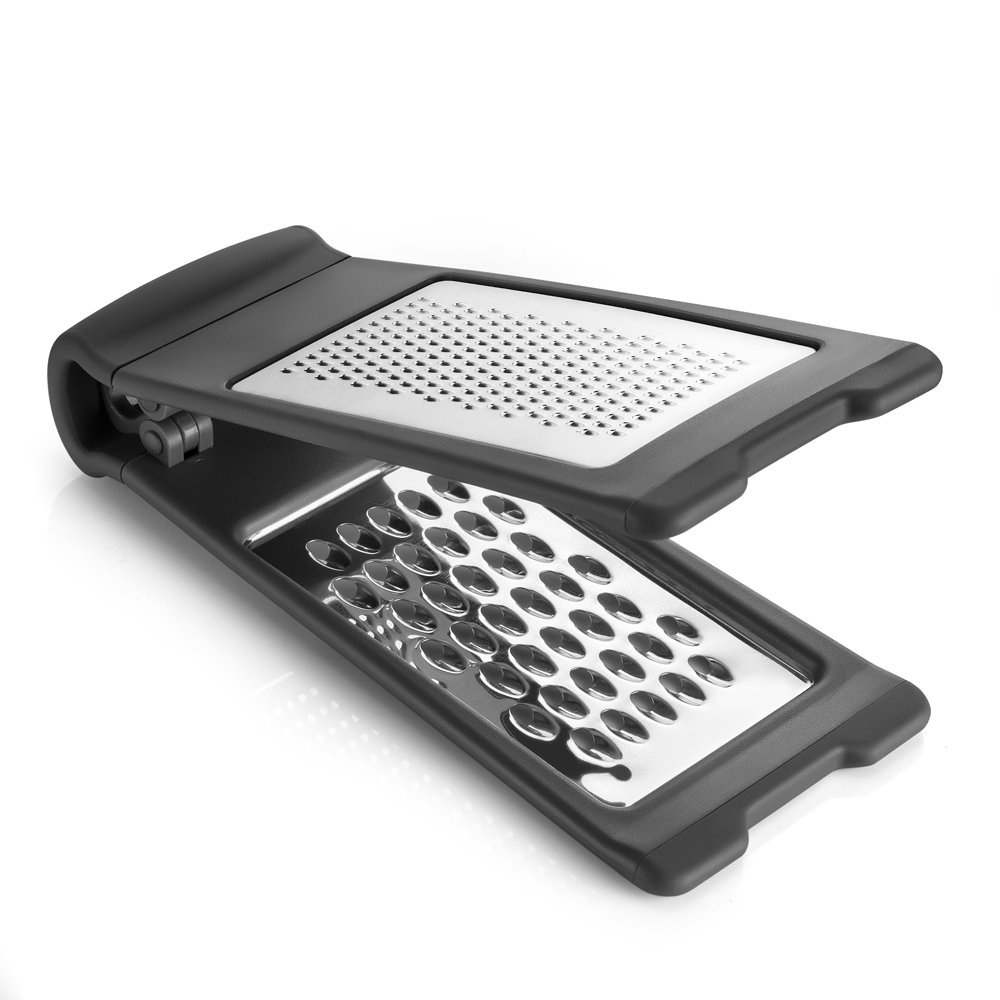 Complete RV Solar Kit | Buy Here
Solar power is gaining momentum quickly. Solar kits are getting cheaper and our ability to store the power that is generated by solar is also increasing. A well set up solar system can allow you to ditch your propane tank completely. This doesn't just help save money and resources, but your RV will become safer as well once the propane system has been removed.
Oxygenics Low-Usage Shower Head | Buy Here
Fresh water can be a severe limiting factor when you are living the RV life, and showering is one of the biggest water-consuming activities for all of us. The shower heads by oxygenics use patented technology to help you shower while using less water in the process.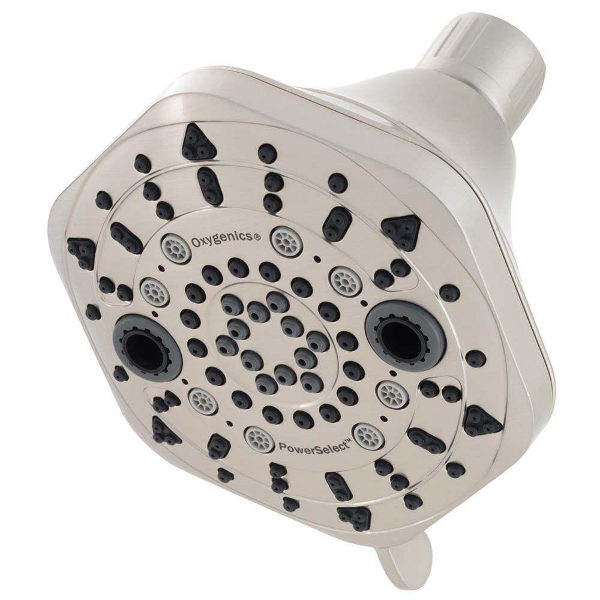 These grills are surprisingly small in size. What's even more surprising is the fact that they exist at all. If you have decided to go the solar route and ditch your propane tank, you are likely going to wish you had one of these as well. They are currently on back-order for the fall. The largest version can be seen below. The company also makes some smaller models that are currently out of stock.
NewAir AD-250 25 Pint Portable Dehumidifier | Buy Here
If you have owned an RV for more than a few years you have probably learned a bit about moisture and humidity in that time. If you own a space here at Cypress Trail where we deal with Florida humidity, you might already have one. Moisture can destroy your motorhome and so we believe that this is an investment which is well worth the money.
Hidden Jewelry Holder Behind Painting (DIY only)
You can't buy one of these in any store. However, because of the nature of the RV lifestyle, we think that this can be a fantastic idea so we have decided to share it here with you. You can find instructions on how to build your own painting/hiding spot here.
At over $500K, the Earth Roamer finishes our list off nicely. A few of the highlights include enough solar paneling and batteries to completely eliminate the propane system, and a grey/black water system that is deigned for living off of the grid with no access to dumping stations. We suggest checking out the videos on the company's website where they go in-depth about the features and engineering.