The Imaginarium is a science center for kids that is right in the heart of Fort Myers on Cranford Avenue. This is an interactive place with live animals the kids can touch, a dinosaur dig exhibit, and even a "Sporty Science Arena" with daily live shows that the whole family can participate in. Open Tuesday through Sunday from 10 am to 5 pm, the grandparents tickets are only $10, which is a "Senior 55+" rate. Kids are $8, with those under 2-years-old being free. This is an affordable adventure for young and old alike.
Pirate Cruise | Website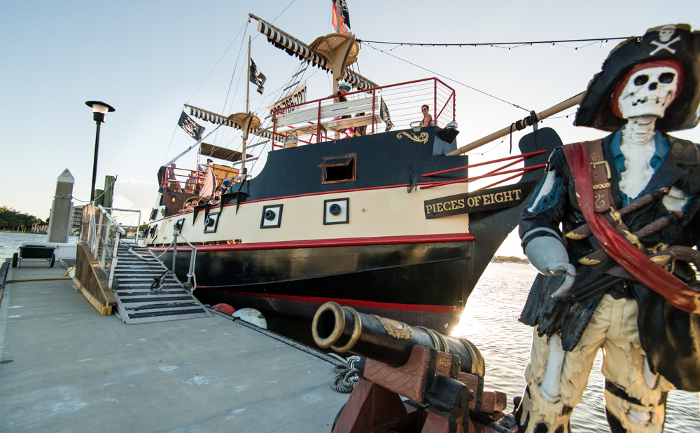 At Salty Sam's Marina which has been voted the best marina every year since 2005, you can take the kids on a pirate cruise. The cruise takes place on "Pieces of Eight" a Spanish 65 ft. replica ship that is a site to behold matey. This is a pirate themed cruise that young buccaneers will adore with face painting, interactive games, and even a limbo dance party. It's fun for hours aboard this rocking ship, as the employees do a terrific job of making it an authentic experience. Don't worry though, no one will be forced to walk the plank! Grandparents and parents can sit and relax, enjoy a few cocktails with the open bar, and watch their little darlings participate in a wide variety of activities as you sail the open seas.
Lakes Regional Park | Website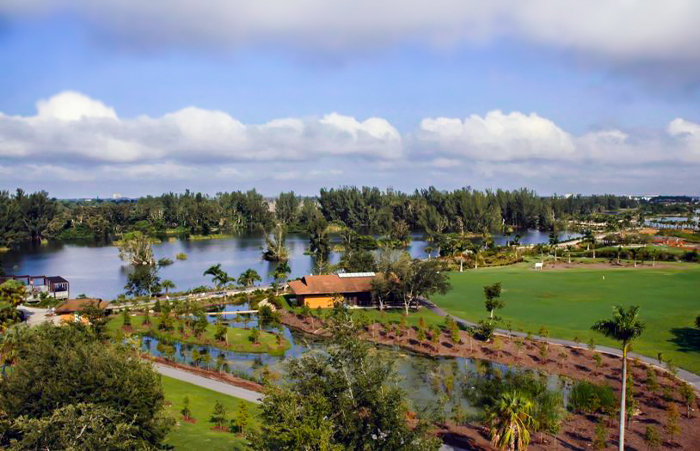 On Gladiolus Drive in Fort Myers, this national park's area is open from 7 am until dusk every day. There are a wide variety of activities to take part in including cycling trails, two water features, dog friendly spaces, and picnic tables. That way you can bring grandma's favorite sandwiches to the gorgeous beach front park to enjoy with the grandchildren. Tickets are $5 for adults, but free for kids ages 1 to 5. Don't miss the splash pad water features for the little kids to safely play in the water while supervised.
Zoomers Amusement Park | Website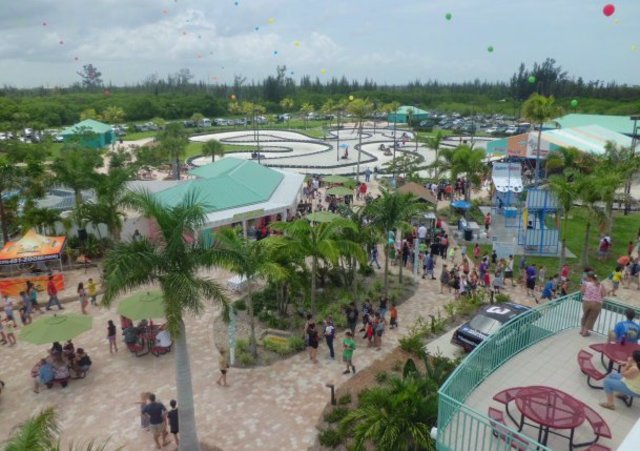 Located on Summerlin Road, this is a place that kids are going to go nuts over. Zoomers Amusement Park is practically a Florida institution that is open 365 days a year. The admission is free to the park, but you have to buy tickets or wristbands for the individual attractions. Don't worry though with the go cart racing, games, and "Voodoo Island" miniature golf it's a total day's worth of fun and excitement. They even have a "Cobra Rollercoaster" ride with only $5 tickets for the truly adventurous little ones. Those under 48 inches must ride with an adult or grandparent.
Castle Golf Mini Golf | Website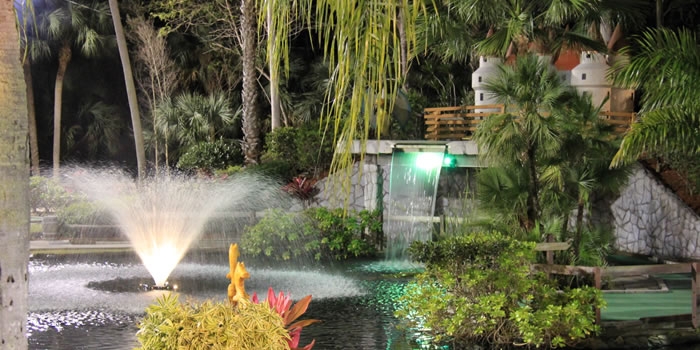 This mini golf course is routinely voted as one of Southwest Florida's very best! With 18 holes of putting-themed fun, you can't go wrong with a trip to this attraction. Friday and Saturday they are open extra late until 11 pm, with regular hours during the week until 10 pm, there is plenty of time to experience a little golfing enjoyment. Children 4-12 are $10, while adults are only $12. The 3 and under crowd can play too, but at least their game is absolutely free. It's never too early to get a golf club into a kid's hands, right? If Tiger Woods did it, so can they! Extra rounds are only $2, if the first 18 aren't enough for the grandchildren.