This motorhome was featured on the cover of Motorhome Magazine in 1909. There were no true RV manufacturers at the turn of the century. All of these vehicles were handmade and you could find them in all sizes and arrangements. Source.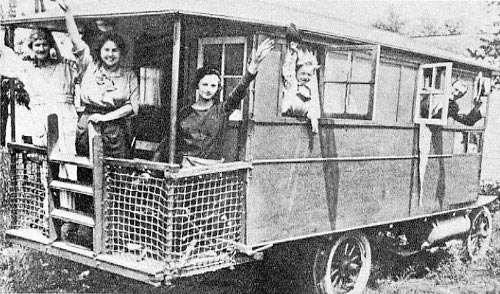 1910-1919
This vehicle was called the "Gypsy Car" and it was made in 1915. It featured two levels and weighed in at 8 tons.
Below is a 1915 Lampsteed Kampkar motorcoach. This is a more tame version of an early 20th century motorhome.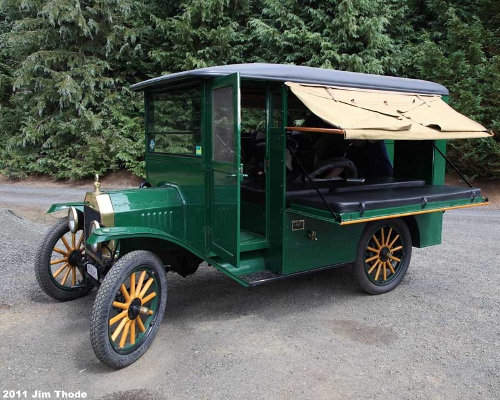 1920-1929
This vehicle is built on a custom Ford Model TT chassis. Many of the RVs to this point had to be custom built. This would change soon during the 1920s.
This custom motorhome was built in 1927 and it measured 30 feet from bumper to bumper.
Below is The Privateer, made by the Pierce Arrow truck company in 1928. It is one of only 3 models known to have been produced.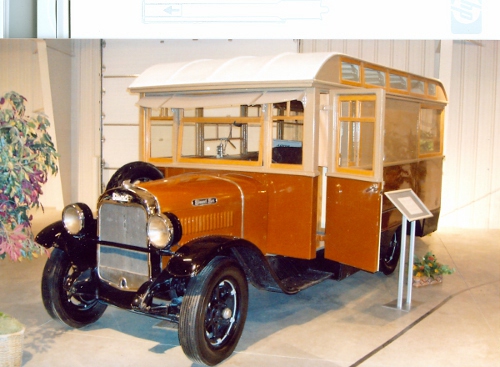 Some motorhomes were purchased as a body and then mounted onto a chassis of the owner's choice. The body of this vehicle was made by Weidman in 1928 and mounted onto a Stewart Truck Chassis.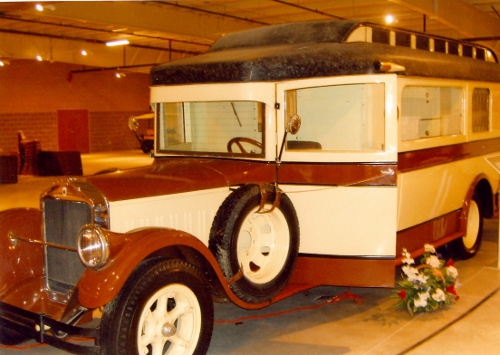 1930-1939
Below you can see the Curtis Aerocar. This was a car + trailer combo that began production in 1937. The biggest difference between this set up and a modern 5th wheel is that this was designed to be driven by a chauffer with the owner riding in the back while traveling down the road. There was even an intercom set up between the trailer and the vehicle.
Tennessee Traveler Housecar, built on a Model AA Ford chassis in 1931.
This is a late version of the Ford Housecar. It was a production car rather than a custom built-vehicle, however there were only 6 made each year.
The RV below might look fake, but it is indeed real. This was a called a jungle yacht and it was built for exploring the area of Central Africa. Built by an explorer named Attilio Gatti, these jungle yachts had luxurious interiors and were used in the late 1930s and the 1940s.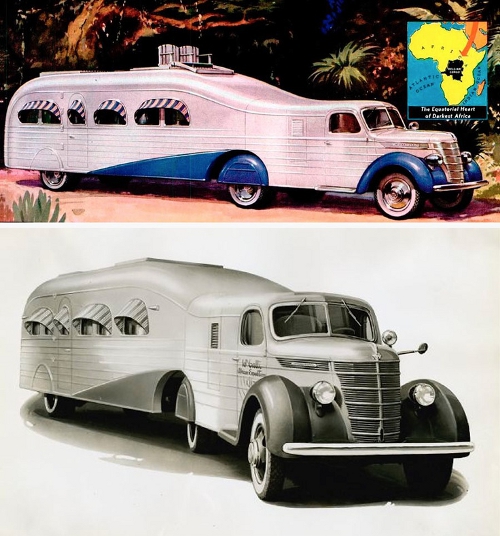 1940-1949
The motorhome below resembles the next wave of the RV lifestyle. This woody was built in 1946 on a Chevrolet chassis.
1950-1959
The Executive Flagship was a motorhome produced in the 1950s that went beyond what even many modern RVs have when it came to amenities. There were two bathrooms, and 21" television, and even a portable pool with a diving board. The vehicle measured 65 feet in length and had a total of 10 wheels. The model pictured below was built in 1952.
Made by Flexible in 1952, this RV represented the next phase in the evolution of the motorhome. These were no longer specialized vehicles that often had to be custom built or produced in small numbers. Flexible was a bus manufacturer that helped open up the next generation in motorhome travel.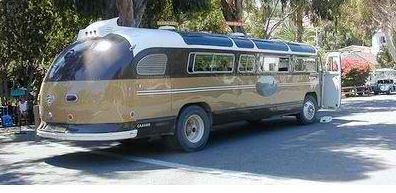 1960-1969
A Travco RV that was built on a Dodge chassis in the early 1960s. Travco would eventually go out of business when Dodge stopped making the chassis.
Winnebago made their name in the 1960s as a leader in the RV industry. They began by making travel trailers, and in 1966 their first RV rolled off of the assembly line.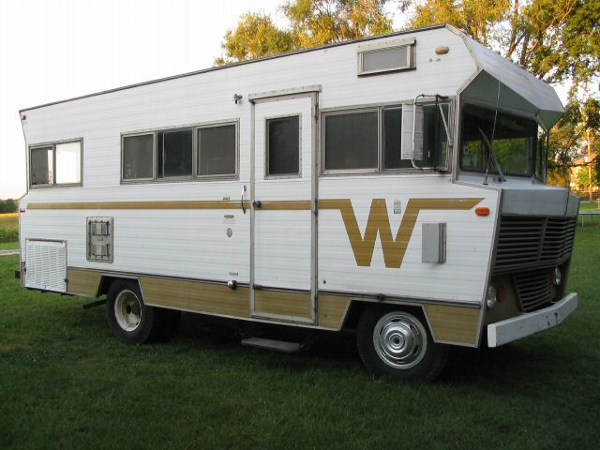 1970-1979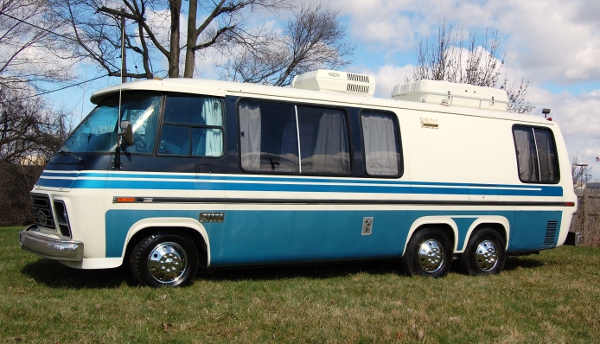 Between 1973 and 1978 GMC produced the motorhome that you can see above and below. Many of these motorhomes were supplied to other manufacturers to be retrofitted and customized. You can see one of these special purpose-built RVs in the photo below. The Coca Cola company commissioned a small number of these vehicles that were to be given away to contest winners.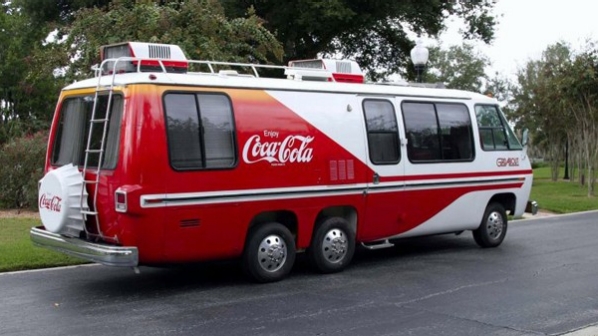 1980-1989
This 1987 Fleetwood Bounder is an iconic design...
1990-1999
This 1990 Fleetwood Flair demonstrates a movement towards the modern designs of the motorhomes that are made today.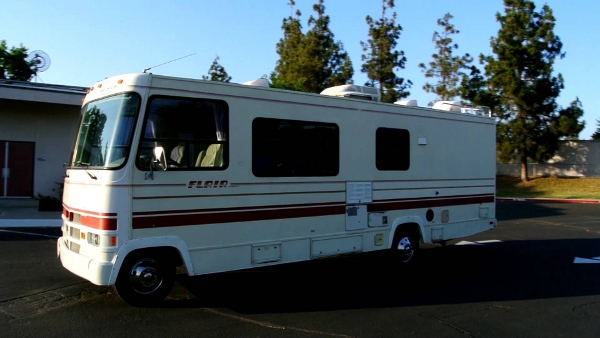 The 21st Century
Modern motorhome designs feature multiple slideouts, incorporated solar panels, and purpose-built appliances that enable you to do just about anything inside of your RV that you would like to do.