Three auto races that are among the world's best-known will be held during the first three months of the year — all in Florida.
Two races are for sports cars, and the other for NASCAR stock cars.
RVs are welcome at all three events, with multiple days of activities available. Nearby campgrounds and RV resorts also are available online.
Here are the three events:
Rolex 24 at Daytona
A twice-round-the-clock endurance race for sports cars, the Daytona 24 is part of the WeatherTech SportsCar Championship. Drivers typically take hours-long shifts, but each car is intended go full-out for a full day, with stops for fuel, tires, driver changes and repairs. Many cars succumb to the stresses on engines, suspensions and cooling systems.
The checkered flag is waved after 24 hours, and the winner is the car that has traveled the farthest. It's entirely possible that a car that has led for hours can fail with minutes to go because of a blown tire, a failed bearing — or an empty tank.
Date: Jan. 27-28. Location: Daytona International Speedway. RV Cost: $200 (plus race tickets) to $920 (including tickets for two). Tent camping: $40-50 per car (plus race tickets), to $400 per car (includes 2 infield race tickets).
Daytona 500
This is the first, richest and most famous race in the annual Monster Energy NASCAR Cup Series. The cars have identical purpose-built chassis covered by bodies that simulate those of street sedans. They're powered by modified V8 engines. The 2018 Daytona 500 will be the 60th. The race culminates 10 days of events, beginning with practice. Pole qualifying will be Feb. 11, and qualifying races for the remainder of the field, Feb. 15. The 500 runs the Sunday of President's Day Weekend. Supporting races fill the week.
Daytona racing began on the actual beach — even Henry Ford raced there. The first speedway race was in 1959. The high-banked oval is super fast.
Premium RV campsites for $2,700 and $2,915 are already sold out, but others may be available.
Date: Sunday, Feb. 18 Location: Daytona International Speedway. RV Cost: $640, $1,030, $1,250, $1,480 (all include 2 infield passes). RV Cost outside raceway: $600 or $1,600 (must have already purchased race tickets). Tent camping: $429 or $800 per car (includes two infield passes).
Mobile 1 12 Hours of Sebring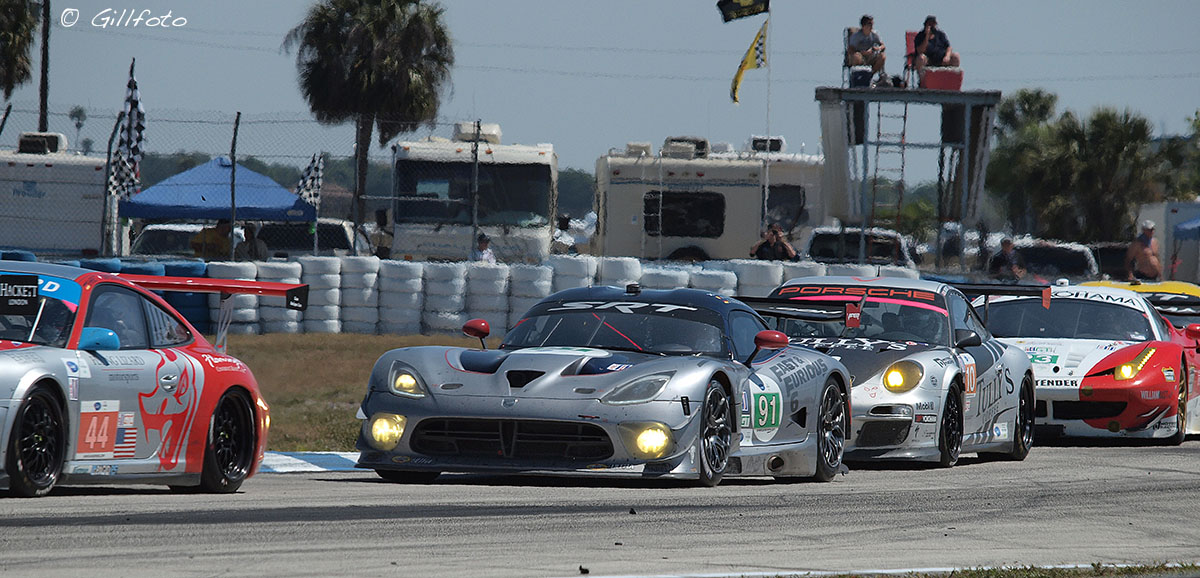 This is the 66th year of the 12-hour international sports car race, which began as a 6-hour event on a converted airstrip. Many improvements have been made to the facility since the early days.
Like the Daytona 24, the Sebring race is a stop for sports car manufacturers and drivers pursuing the WeatherTech SportsCar Championship. It may be only half as long, but it's no drive in the park. Last year's winners covered more than 1,300 miles — at speed. The race starts in daylight and ends at night — 12 p.m. to 12 a.m.
RV parking is much cheaper at Sebring than at the other venues, and for a good reason: There are no RV hookups. So, if you go with your RV, you'll be dry camping. Showers are available onsite, however, and there are many food vendors. Advance reservations are recommended. Buy race tickets at the same site.
Date: March 14-17. RV Cost: $95 or $125 (add $5 if purchased at gate).