New RVs, whether motor homes or camper trailers, have three safety detectors every RV needs: smoke, carbon monoxide (CO) and liquefied petroleum gas (LP).
If you have an older camper, or maybe have adult offspring who are buying an older model as their first RV, the detectors may need maintenance or replacement. Some older models may lack the detectors altogether.
Smoke Alarm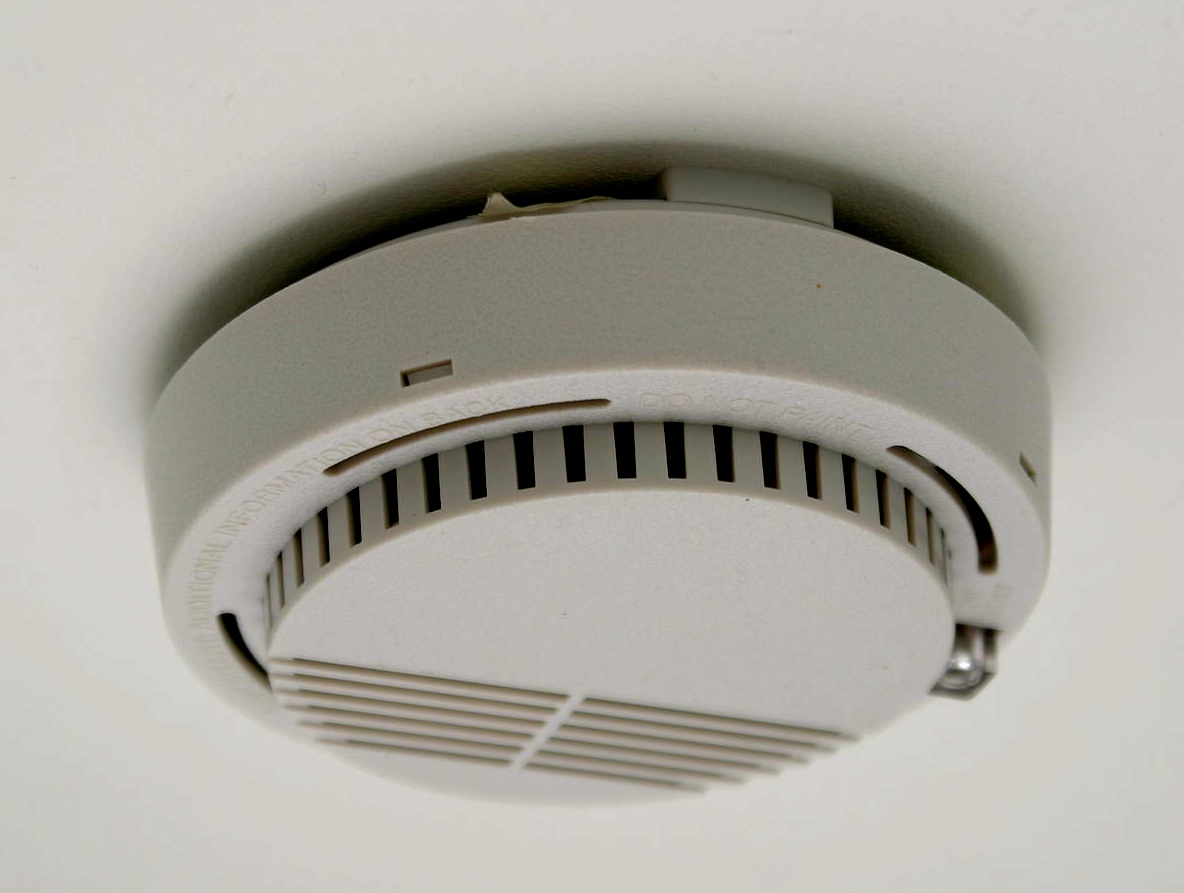 If your smoke alarm uses a 9-volt battery (rectangular) or any other battery, replace the battery when you change clocks for daylight savings time or standard time. (Daylight savings time arrives Sunday, March 11.) Just as important, press the test button weekly. Place the alarm on the ceiling near the sleeping area, far enough from a ceiling vent that could carry the smoke away from being detected. A hard-wired alarm is powered by the 12-volt RV electrical system and has an internal backup battery.
Here's what you may not know: An RV needs a dual-sensor smoke alarm. A typical sensor detects ionization from a cooking fire or, say, a brake fire when the lining overheats. A second, photoelectric sensor detects smoke from an electronic fire, from an electronic appliance, such as a refrigerator or microwave oven, catches fire.
An example of a dual-sensor alarm is the Kidde Pi9010, which costs about $23, or is available in multiple packs.
Battery replacement: With semi-annual clock change; if you store for the winter, replace each spring
Test: Weekly and before each trip, by pressing a test button
Detector replacement: Every 10 years
CO Alarm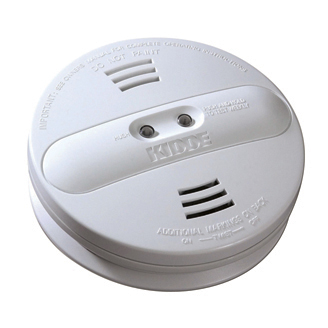 Carbon monoxide is odorless and invisible—and deadly. It first may cause dizziness, nausea, blurred vision and a headache. It's especially dangerous at night, when you may feel no effects. The detector is best near the sleeping area, away from a ceiling vent.
An RV has multiple sources of CO: an LP-burning stove, the motorhome's exhaust and the generator's exhaust. The exhaust system doesn't have to be faulty for CO to enter the RV. Carbon monoxide can work its way in if:
You're parked so the exhaust empties into the wind.
You're too close to a snow bank or extremely heavy vegetation.
A window catches the fumes.
The structure of the RV has a leak, especially underneath or around the generator.
Test: Weekly and before every trip, by pressing a test button.
Replacement: Every five years.
LP Detector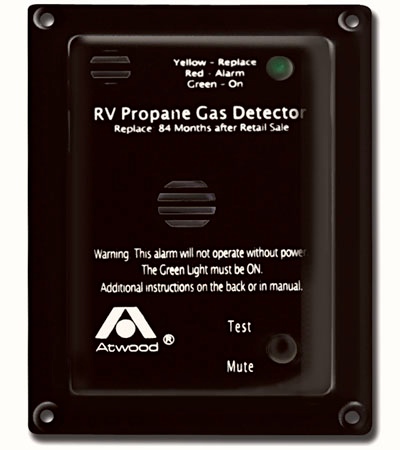 Liquified Petroleum gas is liquid under pressure, with vapor at the top of the canister. When the valve is opened, the vapor—a gas made to smell—flows through the connected lines. It's typically not a problem when tanks and lines are sound. LP gas is explosive, but it can make you sick before it reaches combustible levels. The detector alerts you well before danger levels.
Sources of LP gas are the tanks, lines to the stove, refrigerator and furnace, and the LP-fueled appliances themselves. No defect is required for an LP buildup; leaving a burner on can do it.
LP gas gravitates toward the floor. An LP detector should be mounted within 18 inches of the floor, on a wall inside the RV and near the sleeping area. It's also the reason an LP detector is best purchased separately from a CO detector, and not as a single unit carrying both sensors, since CO is better detected on the ceiling.
An LP detector is hard-wired into the 12-volt system that runs off the battery bank.
Test: Weekly by pressing button
Replace detector: Every five years.