Cypress Trail RV Resort was created to be a special fun-filled destination available for all RVers. Conveniently located east of I-75 only minutes from Exit 139 (Luckett Road), Cypress Trail is convenient to a variety of shopping, dining and outdoor adventures.
Additionally, the resort provides residents with a variety of special onsite features and outdoor amenities, including:

[row divider="yes"][column size="1/3"]
Aquatics Center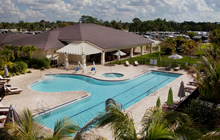 Our massive swimming pool features a lap pool, as well as, an area for water activities such as water aerobics, or just chatting to your friends while you're dipping in the water. And yes, we also have a beautiful and bubbly hot tub.[/column] [column size="1/3"]
Two Lakes & Pier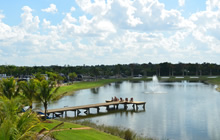 Take a paddle boat on one of our two lakes and enjoy a sunset boat ride with that special someone, or just enjoy the view with friends on our gorgeous 100 ft' pier.[/column] [column size="1/3"]
Activities Room

Like to play bridge? Chess? Do puzzles? Or just want a quiet area to read a book? Head over to our activities room, where you'll find professional Bridge tables and a place to relax.[/column][/row]
[row divider="yes"][column size="1/3"]
Tennis & Pickleball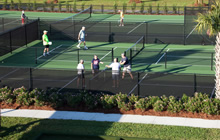 At Cypress Trail RV Resort we support an active lifestyle. Hop on to one of our tennis courts or our Pickleball courts, which is fast becoming the most popular game among RVers.[/column] [column size="1/3"]
Shuffleboard

Shuffleboard has always been a popular game, and as such, we have not one, but six shaded courts for you to enjoy.[/column] [column size="1/3"]
Bocce Ball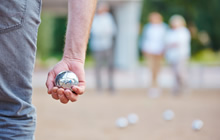 Bocce ball players also have two dedicated courts at Cypress Trail RV Resort. Pick up equipment at the front desk and head over to the courts.[/column][/row]

[row divider="yes"][column size="1/3"]
Two Pool Tables

Play pool? We got you covered! Shoot some pool at one of two professional pool tables in our beautiful pool room.
Storage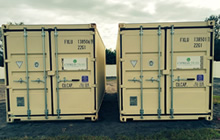 Storage site for your trailers, boats, and toys are available in a dedicated enclosed area. We also have enclosed ventilated storage pods.[/column] [column size="1/3"]
Nature Preserve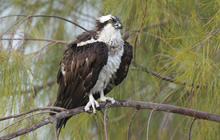 If you're a nature lover, you can take a walk in our certified nature preserve where you can learn about native Florida plants and trees and what makes the Florida eco-system so unique. You might even encounter a few squirrels and wild birds while you're there.[/column] [column size="1/3"]
Dog Park with Pool!

At Cypress Trail RV Resort we haven't forgot our beloved, four-legged members of the family. We have constructed dog parks for large and small dogs, both, with doggie drinking fountains, and a tikki-hut for dog owners to relax while their dogs our running around and playing. The large dog park also has a doggie splash pool.[/column][/row]
And best of all, Grand Opening prices for sites start at just $57,500*!
At these prices, your selection won't last long, so call (239) 333-3246 today to make your purchase reservation now. Don't miss this rare chance to enjoy a piece of vacation paradise via the unique RV Lifestyle while saving money!
(*available for a limited time)